Green Hydrogen
HyCC realizes and operates large-scale facilities for the production of green hydrogen. This is done by splitting water into oxygen and hydrogen with electricity from renewable sources, in a process called water electrolysis.
Our hydrogen can be used as a sustainable alternative for fossil fuels or for new circular forms of production, using CO2 as a raw material instead of emitting it.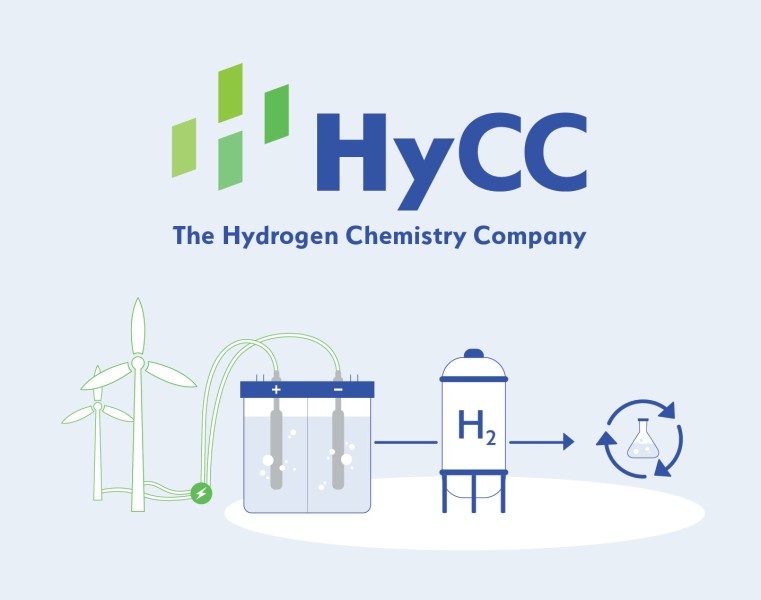 Circular Chemistry
Building on our expertise in electrochemistry and green hydrogen, HyCC realizes new solutions in circular chemistry for truly sustainable production.
Hydrogen can be combined with carbon to make hydrocarbons again, effectively re-using CO2 as a raw material, instead of emitting it into the atmosphere.
We work directly with our customers to develop new circular value chains and reduce emissions in heavy industries, such as steel, concrete, and chemicals.
Thanks to our large-scale solutions, our customers can use CO2, CO and other carbon-rich waste gases to make new products on an industrial scale, for a truly circular economy.